HC Russtroyconsulting representatives took part in the work of DC in the Far East conference that was held on the 9th of October in Vladivostok.
For the first time in the Far East (on the 7th of October in Khabarovsk, 9th of October in Vladivostok), DC in the Far East conference was held. Leading experts shared their experience in creating relevant infrastructure, discussed possibilities, market potential, possible approaches toward solving relevant industry-specific problems with regional specialists. Alexandra Maksimets, CEO of Russtroyconsulting took part in the conference work.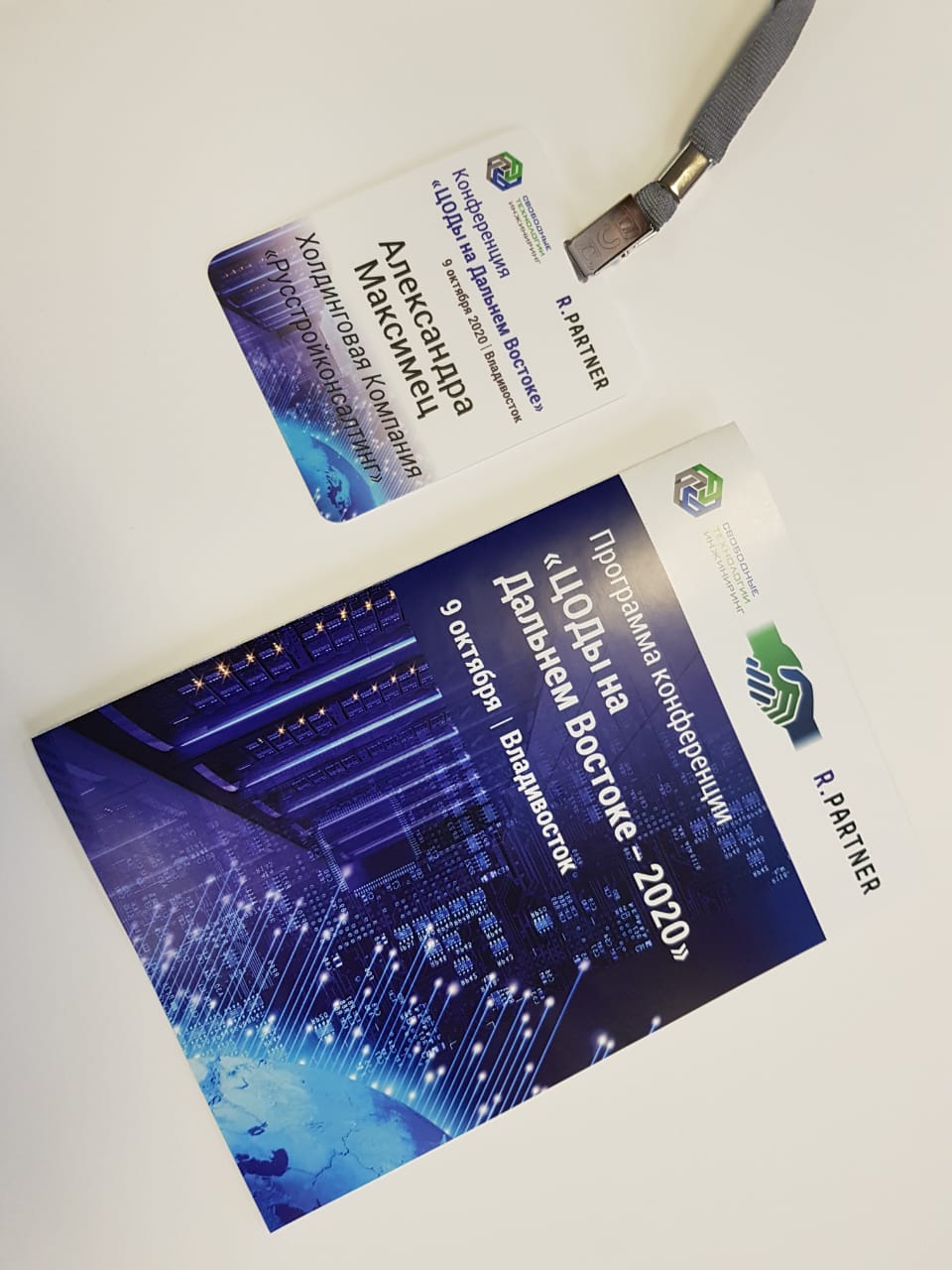 This is particularly important in the context of the New City 2025 project developed by the holding, one of the most essential parts of which is Technopolis that among other things includes a powerful DC of the macroregional level (including systems of the Regional Financial Center). Evgeny Virtser, one of the conference organizers, noted:
Often situations occur when people begin building DC under non-optimal conditions. For example, they buy a building that initially was not intended for a datacenter. So, they have to fit the DC infrastructure into the existing structures. As a result, the solutions turn out to be more complex and expensive. Alternatively, they could have tear down the building they bought, build in its place a new one designed for a DC, and the facility would have come out better and cheaper. The less restricting factors there are, the more possibilities arise to use more advance technologies and build a perfect DC <…>. The main problems in many regions are a low level of development of telecommunication infrastructure, as well as the lack of anchor customers willing to store large amounts of data in commercial DCs.
General Director of Svobodnye Tekhnologii Engineering.
The specific character of New City 2025 provides for simultaneous establishment of the site and related infrastructure from scratch, and also solves the problem of "anchor customer", as it is represented by one of the major federal industry-specific agencies, federal district government offices, various departments, natural monopolies and state corporations. Such "technological framework" for management of the New City's territories provides, in turn, broadest options for development of corporate and commercial possibilities for the future DC.
In other words, secured with particular "state warranties" (and involuntarily supported by the situation of the pandemic), the construction of the powerful datacenter will give a boost to various commercial initiatives. Thus, in the course of negotiations with HC Russtroyconsulting, Natalia Khazova (the General Director of Pozhtechnika Group) noted: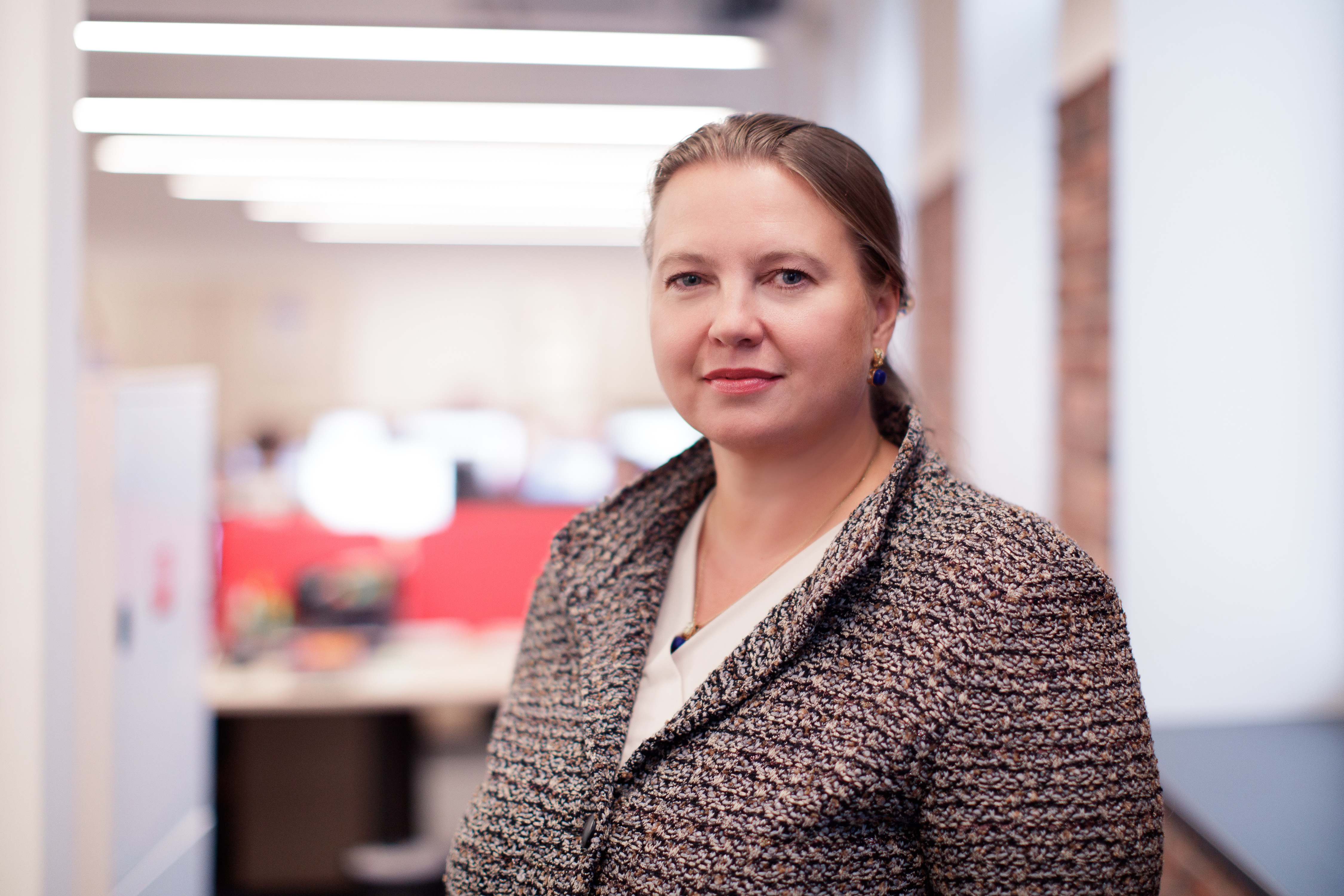 This is our first time being in Vladivostok; I believe I can tell on behalf of the whole team that it is a very dynamic and fast-moving city, a true capital of the Far East with an incredible potential. It is quite obvious that the existing data processing capacities are not sufficient even for a regional center… not to mention a macroregional one. Therefore, new advanced DCs will emerge, which, I remind you, are high-tech, power-intensive and very expensive facilities, the operation of which requires exclusive professionalism. Pozhtechnika Group's absolute priorities are datacenter's fail safety and stable operation, focus on ensuring continued functioning of all engineering systems, their reliable protection against fires without false alarms. I assume our 15-year experience can quite confirm our professional competencies in this area. So, it will be our pleasure to participate in project of the New City level.
Natalia Khazova,
General Director of Pozhtechnika Group
Gradually, construction of DCs goes out of field of interest of major corporations or public marketeers. Considering Vladivostok's current status as the capital of the Far East (and without "help" of the pandemic), it becomes the objective reality of contemporary business.
DC in the Far East Conference
It was held in Vladivostok, at Azimuth-Vladivostok Hotel, on 09.10.2020, at 10:00-18:00. Organizers: Svobodnye Tekhnologii Engineering and R.PARTNER, with IKS-Consulting, information support by IKS-MEDIA. Including conference speakers: Dmitry Gorkavenko (Business Development Director, iKS-Consulting), Aleksandr Martynyuk (General Director, DC Kvadrat), Evgeny Virtser (General Director, Svobodnye Tekhnologii Engineering), Vladimir Rimer (General Director, R.Partner). Among the guests were representatives of state and commercial customers, investors, operators, vendors and integrators.
Main subjects of the conference:
Current trends in design, building and operation of DCs;
Development of Russian DC service and cloud service market. Future potential of the Far Eastern Federal District;
Current trends and technical solutions for IT and utilities infrastructure of DCs from major equipment manufacturers;
BIM-technologies as a tool to create and use digital infrastructure;
Problems of building new sites for DCs in the Far East.