Working at an international level and in compliance with the world standards, we remain a Russian company that knows the territory in detail. All our projects are at least inter-regional, and even cross-border. The key elements of the business strategy are going beyond the boundaries of the country and competence evolution.
There are almost no impenetrable borders in the world. The economy is global. Uniform processes permeate industries. States, cities, people, companies — all of them are connected. Sometimes such connections are amazing.
 On August 26, there will be a super battle in Las Vegas — a duel between mixed martial arts UFC star Conor McGregor and boxing legend Floyd Mayweather Jr. On the same day, Oleg Taktarov— another living legend, actor and the only Russian UFC champion — will celebrate his 50th birthday. On this matter, a film about Oleg will be shown on one of the federal channels. This movie is being shot by a film company from Vladivostok. In filming this documentary project about Taktarov, the guys had a chance to talk with such incredible personalities as Danny "Machete" Trejo, film director Robert Rodriguez and the founding father of the UFC.
 It's the project of the Sea Wolf .Cinematic stories creation, which will participate not only in the Pacific Meridian Festival, but also in the Eastern Economic Forum . Sea Wolf is a resident of the Free Port of Vladivostok and part of the Russtroyconsulting holding, whose interests extend far beyond the format usual for consulting companies.
Territory Development
— Our mission, — says Aleksandra Maksimets, — is to facilitate the development of the Far Eastern territories and to promote them inside and outside Russia. For example, we do it by offering Vladivostok residence registration to a movie company, the product of which is in demand globally.
Alexandra is the general director of the Russtroyconsulting holding, which grew out of the Engineering Consulting Company founded in 1995. After adding investment and business consulting and launching media and tourism projects, the holding has turned into a full-cycle consulting company, and its goal is not just to open the plant and cut the ribbon, Alexandra remarks.
— The goal is for the project to work successfully and bring profits to its investors. The goal is to make the surrounding world more perfect… Even the most spectacular buildings made of glass and concrete will make the territory better only on the condition that people live and work in them. Territories are not developed by factories but by people who work at them. The people should be included in the process emotionally — or nothing will come out of it. But the cinema can fill the territory with emotional energy.
We are in a cozy office, where technical documentation and analytical reports are side by side with the book "Funky Business". Anna Shitz-Bulavina, head of strategic development and marketing, joins the conversation while Aleksandra is distracted by a phone call.
— Russtroyconsulting is a project office. Do you know what that means? You must be able to create an expert team for the project, whatever it is. If it's cinema, let it be cinema. You can't help agreeing, that if you are successful in a variety of endeavors year after year, then the management task is solved competently. And we are 22 years old.
Anna is lost in her thoughts for a second and then adds:
— There was time when we didn't intend to engage in consulting, but we had to. International companies applied to us, and it became necessary to adapt the standards and technical regulations, for even mentality is different, which makes cross-border projects so difficult. We worked in small teams on huge projects that included engineering and related tasks. We successfully solved them, increased competencies and portfolio … and we made it!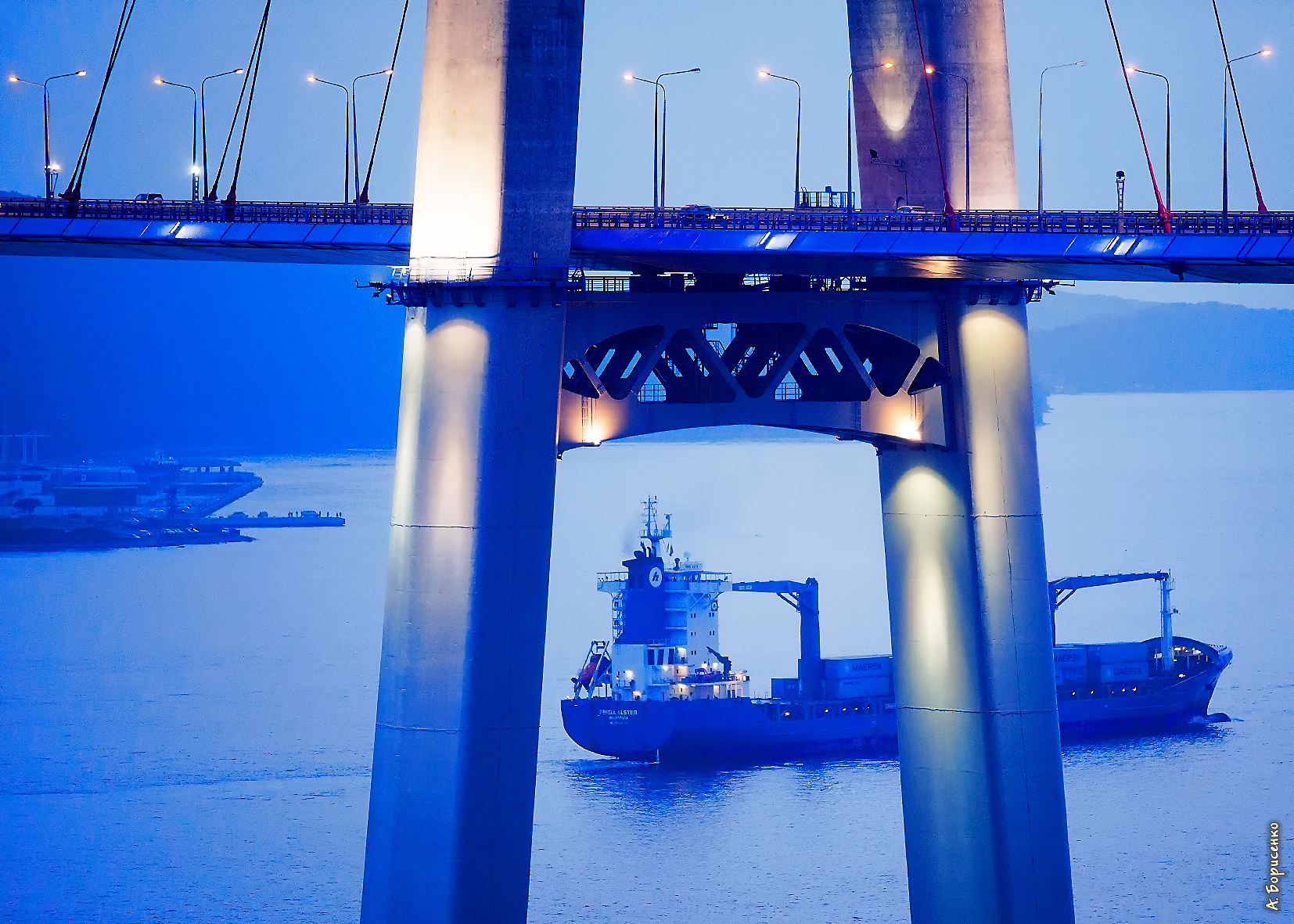 Cross-border Strategy
Alexandra hangs up and without pause continues from the place where she stopped:
— A full-cycle consulting company. This is not quite a usual term for our environment. What is the usual pattern? The object has been constructed and put it into operation — and what about the markets, positioning and support? Many people do not think that a consulting company can engage in the promotion of projects, let alone the promotion of territories! But this is the only reasonable strategy — you are developing the territory not for the sake of process, but for specific purposes such as to saturate the region with modern profitable industries, attract qualified specialists and reduce migration … And to achieve this, people, authorities and investors must love it … otherwise, where will the energy for development come from?
Alexandra states that today there are no borders for consulting companies of a certain level. On developing new competencies, they immediately look for areas where they can apply them.
— It almost does not matter where an interesting project is — the task of managing it is independent of the industry Of course, we will not engage in nuclear energy, we will draw a red line there, which means the limits of competence — but, generally speaking, there are no borders. Working at the international level and by world standards, we remain a Russian company that knows the territory thoroughly. All our projects are, at least, inter-regional and even cross-border. The key elements of our business strategy are the exit from home geography and the evolution of competencies.
 Communications
Russtroyconsulting will participate not only in the Eastern Economic Forum, but also in another landmark event, the Belt and Road Summit, which will be held in Hong Kong on September 11: the holding happened to be the only Far Eastern company whose representative was invited there as a speaker.
Dmitry Evtin, head of investment and business consulting, states:
— Belt and Road strategy involves the construction of the transport corridor for goods coming from Asian production points to European consumer markets. We need railways, highways, bridges, energy infrastructure, a lot of goods and services — and this is an opportunity for Russian companies. At the same time, entrepreneurs should know that in addition to agreements on cooperation coordinated at the highest level, there are other moments, often ignored. Dmitry recounts
— There are normative documents, requirements, issues of legislation and hundreds of nuances for each country. This is a matter of competent communication. Russian entrepreneurs hardly ever use local consultants who know the rules of the game in the local market and the points of interaction with local authorities. Meanwhile, Rosstroyconsulting acts in this role for world companies operating in Russia…
— I remember that shortly before that, Alexandra showed us a thank-you letter in the place of honor next to the desk: "Exxon Mobil. We had worked 15 years to get it. Believe me, such a sign of recognition is a rarity".
— … and we are ready to offer the same format to Russian businesses entering foreign markets or seeking foreign investors. We opened an office in Hong Kong; we plan to add Shanghai and Singapore. At the September summit in Hong Kong, we will present one of our energy projects, coordinate our interaction with colleagues and potential partners, and build new channels for cooperation. This is how new formats and platforms for interaction in the financial market appear, which we offer as a consulting product to our clients.
In 2004, the Central mine opened in 1916, which produced 380,000 tons of coal per year at its peak, was closed in Partizansk. Today, in Singapore, there is a power station working on high-calorie coal, available in Partizansk and in South Africa. It's closer to us, but Singaporeans do not need the volumes that are of interest to the global trader, and they have to buy the right coal through an intermediary, mixing it with low-calorie coal. Russtroiconsulting is already conducting a project that will not only restore the city-forming object in Primorye, but also solve the Singapore problem. Perhaps, it will be presented at the Belt and Road Summit, among whose guests are representatives of the investment fund which recently acquired UFC for $ 4.1 billion. This is a good answer to the question of how cross-border projects, consulting and cinema are connected.
Vladimir Alexandrov
Source: http://primgazeta.ru/